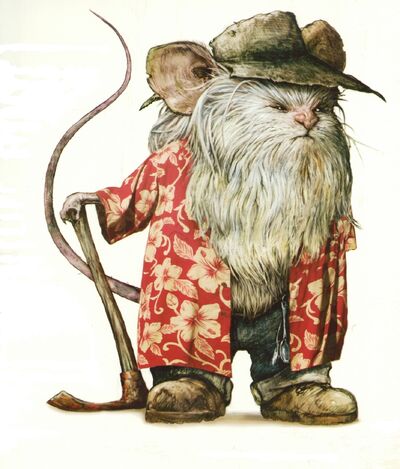 Spoons is voiced by Alex Managuan
Role in the Film
A spirited old geezer from the old days, Spoons is an old prospector mouse, from Dirt. In the movie he is shown to like Rango a lot. He also seems to enjoy spoons (tool) which could have gotten his name. He also has Prostate Cancer.
Information about Spoons
Date of Birth- July 10, 1930
Origin- Cleveland, Ohio
Complete name- Jameson "Spoons" Willis
Sex- Male
Race- Mouse
Civil Status- Married
Height- 1.2 in.
Occupation- Miner
Language- American
Nationality- American
Complexion- Fat
Weight- 24 lbs.
Age- 84 years
Diplomacy- Ally
Father- Benny Willis
Mother- Bryanna Willis
Sons- Arnold, Vector, and Teddy Willis
Wife- Yolanda Fields
Pet- Felix the Fly
Ad blocker interference detected!
Wikia is a free-to-use site that makes money from advertising. We have a modified experience for viewers using ad blockers

Wikia is not accessible if you've made further modifications. Remove the custom ad blocker rule(s) and the page will load as expected.